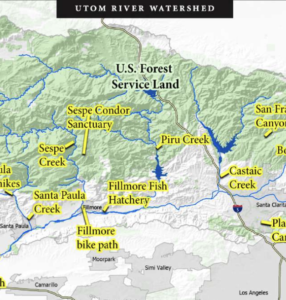 7GA's inspiration comes from First Nations values and wisdom. We support the work of indigenous communities in many ways, but one highlight is our work with the UTOM River Conservation Fund.
This special purpose fund was established with settlement money from actions to protect the Utom River (Santa Clara River in Ventura County) on behalf of plaintiffs Wishtoyo Foundation, Santa Ynez Band of Chumash Indians, California Native Plant Society, and the Center for Biological Diversity.
7GA assists these groups in identifying threats to the river, opportunities to restore and protect it, and cultural values/assets along the river in need of conservation.
We also manage the fund's investments to maximize sustainable growth to ensure long-term funding for its environmental and cultural goals.