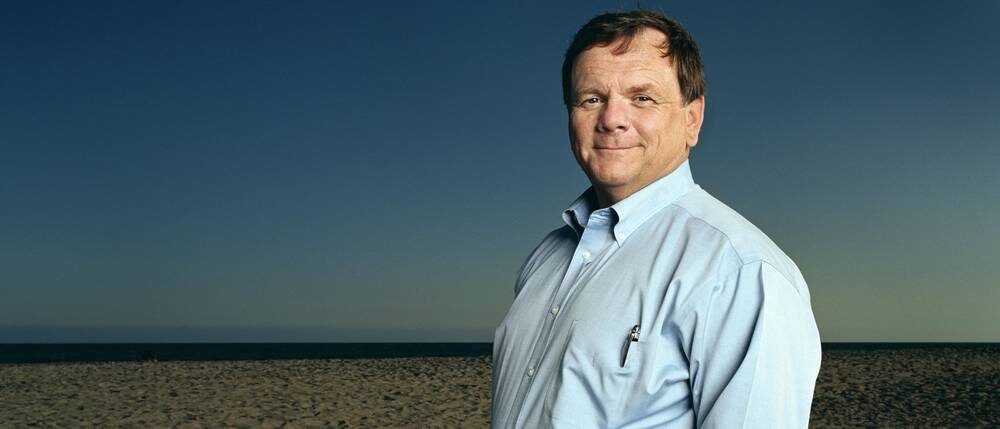 Biography
From his youth in Australia to career experiences in Europe, Africa, China and across the United States, Terry has developed expertise in business, farming, education, non-profit, the environment, the arts, and government.
A United States Coast Guard-licensed ship captain, Terry has long been drawn to the undersea world, starting in the 1960s with a family-run tropical fish breeding business in Australia and continuing with studies on conch depletion in the Bahamas, manatee populations in Florida coastal waters, and mariculture in the Gulf States with Texas A&M University.
On land, Terry managed the largest sheep ranch east of the Mississippi, assisting the University of Minnesota in developing new methods of livestock disease control. Terry also managed a multi-million dollar real estate company, owned a successful recreational services business, and assisted the West African nation of Nigeria with the creation of their first solid waste recycling program.
In 1993, Terry founded the Santa Monica BayKeeper (now the Los Angeles Waterkeeper) and co-founded additional Waterkeeper programs in five California watersheds. He later served as the Executive Director of the Environment Now Foundation in Santa Monica, CA and co-founded the Frank G. Wells Environmental Law Clinicat the School of Law, University of California Los Angeles (now the Emmett Institute for Climate Policy at UCLA Law).
In the summer of 2003, Terry helped Arnold Schwarzenegger win the historic recall election and become Governor of California. He was appointed as the Secretary of the California Environmental Protection Agency in November 2003 and was later appointed Cabinet Secretary, the Chief Policy Advisor to the Governor. During his service in state government, Terry was the architect of many groundbreaking sustainability policies, including California's landmark Global Warming Solutions Act of 2006, the Hydrogen Highway Network, and the Million Solar Roofs initiative.
Terry left state government in late 2006 in order to help other states and world governments adopt clean energy and sustainability policies based on California's successes.  In February 2007, he founded the non-profit organization Seventh Generation Advisors (SGA). SGA's strategy is to create a "bottom up" approach, rather than waiting for policy from the top. This strategic approach has proven successful, and since 2007, Terry and SGA convinced many states and provinces to copy California policies and other "best practices" on clean energy and climate policy. 
In 2007 he was also named the Cullman Senior Fellow for climate policy at the New America Foundation and was appointed as an Operating Advisor to Pegasus Capital Advisors, a private equity fund that provides capital to middle market companies across a wide variety of industries specializing in resource efficiency and sustainable technologies.
In 2011 Terry was appointed as the R20 Founding Chair's Strategic Advisor. The R20 Regions of Climate Action, created in 2010 by Governor Arnold Schwarzenegger and other sub-national leaders, helps sub-national governments around the world to develop and communicate low-carbon and climate resilient economic development projects. As the Founding Chair's Strategic Advisor, Terry is advising the R20 on policy and helping with the design and implementation of climate resilient economic development projects. In 2015 Terry was the primary author of R20's white paper Climate Finance: A Status Report and Action Plan, which was released at COP21. The white paper was chosen by Big Path Capital as one of the "Top 10 Smartest Reports on the Intersection of Climate Change and Finance" in the current semi-annual review cycle of The SmarterMoney+ Review Winter issue. In 2016 Terry was appointed CEO of the Leonardo DiCaprio Foundation. In addition to serving as President of 7GA, in 2022 Terry was appointed President/CEO of AltaSea in the Port of Los Angeles.
An accomplished author, Terry's latest book, Watercolors: How JJ the Whale Saved Us, shares his remarkable true story of the rescue of JJ, a one-day-old gray whale that was found abandoned in Marina del Rey, California. His previous book, Cracking the Carbon Code: The Keys to Sustainable Profits in the New Economy (Palgrave), shows how to find the low carbon products and services that save money, get ahead of regulations, and preserve resources for generations to come. Terry's former book, Lives Per Gallon: The True Cost of Our Oil Addiction (Island Press), is a timely examination of our dependence on oil and a strategy to evolve to more sustainable energy sources. He has also authored a series of best-selling "Ultimate Guides" to pools and spas (McGraw-Hill) and several theatrical works on the life of William Shakespeare. Terry is an avid airplane and helicopter pilot and speaks German, Dutch and Spanish.
Terry was one of six finalists for the 2011 Zayed Future Energy Prize, which offers $2.2 million of awards in the category of clean, sustainable energy recognizing individuals, non-profits, and companies that are doing the most to commercialize and distribute renewable energy to replace fossil fuels and cut pollution. Terry Tamminen was named Vanity Fair's May 2007 Environmental Hero and in TIME Magazine's 2007 Earthday edition, he was featured in the "51 Things We Can Do" section. In 2008, The Guardian ranked Terry No. 1 in its "Top 50 People Who Can Save the Planet." In 2009, Tamminen was named an "Eco Baron" in Pulitzer Prize-winning journalist Edward Humes's book, Eco Barons: The Dreamers, Schemers, and Millionaires Who Are Saving Our Planet.
In addition to blogging regularly on our website, Terry is a regular blogger for the highly acclaimed websites CNBC.com, HuffingtonPost.com, FastCompany.com and Morther Nature Network.
More About Terry